Hi
We have been flight testing for a while, and last week, we found some behaviour we don't fully understand. We were flying in Mission Mode for a few hours, then we had a few seconds in Manual Mode and then back to Mission. As expected, during manual, the plane dropped some altitude, which it started to recover when back in Mission, but it seems to then stop following waypoints.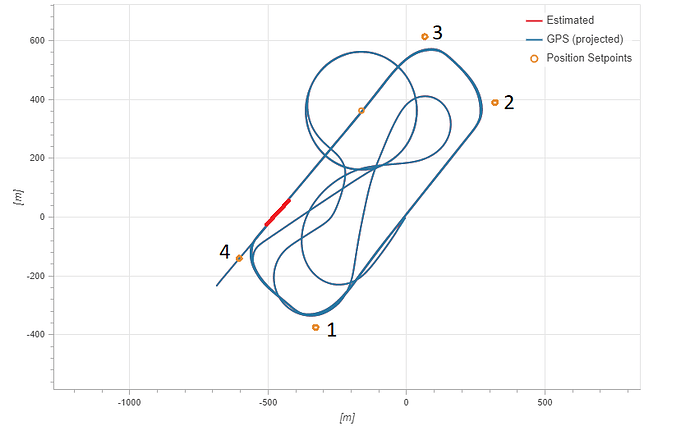 The red part in this plot is my indication of the manual part.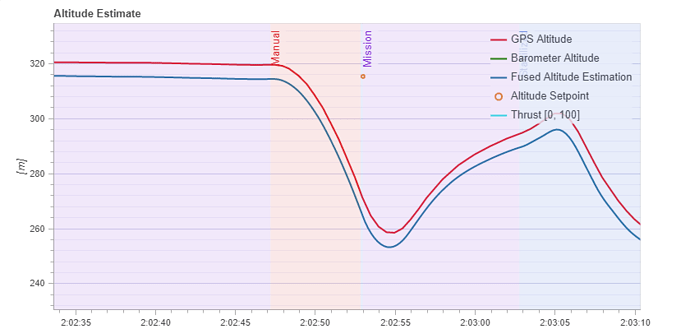 In the log, we can see that it looks like it receives a refresher of the altitude setpoint when it goes back to mission, but the x-y plot clearly show that it misses its turn, so it had to be taken over by our safety pilot since we had no idea if it was planning to continue on its course or eventually turn.
Is this expected behaviour? Does it not remember it's waypoint after changing to manual and back?
We currently fly v1.12.3.