Hello,
I'm trying to get a high rate imu/data_raw via telem2 port.
I was able to get average of 200Hz as shown in the attached picture. So each time step should be around 0.004s, but there are 0.04s time steps every one second.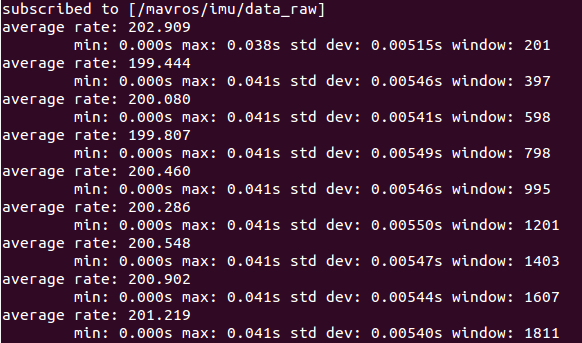 This uneven time step happens when I ask 10hz of imu/data_raw as well. Time step should be 0.1 second, but there are 0.135 second time steps every seconds.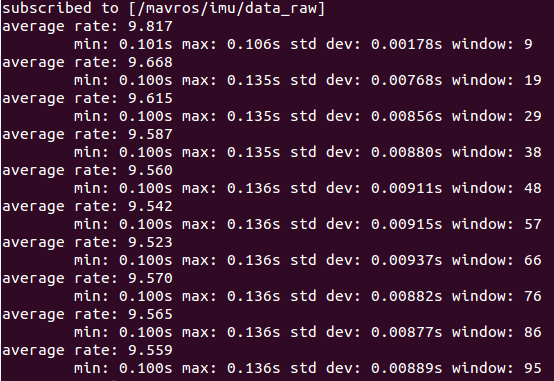 Does anyone have clues on this problem?
Thank you!
H