Hello,
i have Navio2 flight controller running arducopter 4.0.3.
I have calibrated and setup everything.
THe problem is that when I am in Loiter mode, the pre-arm Status is always Not Ready and it shows that there are 2 errors (Z/altitude control error and X/Y position control error).
What do these pre-arm check errors mean ? How to fix them so that my pre-arm status become Ready ?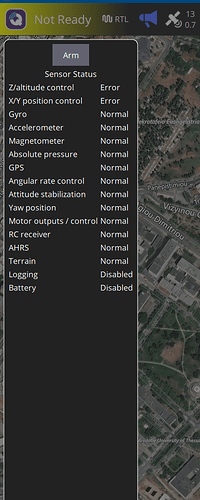 Thank you