Hi everyone!
After spending some time on figuring out that my PWM Out 5&6 were mixed up(…), I finally got my tailsitter - quite similar to the original Caipiroshka design - to hover.
However, with the standard parameters, I get quite a strong oscillation in pitch(see picture and flight log).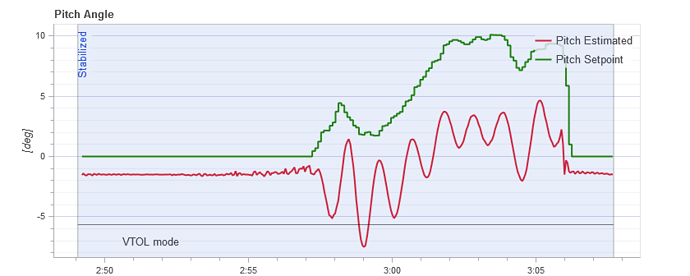 https://review.px4.io/plot_app?log=2a576e97-6873-47bd-9c1a-5649b4f67f14
There is also quite a strong drift that I have to compensate with the RC sticks; probably because I´m currently testing indoors without GPS fix…?
Any help is appreciated