Hi.
I am communicating with a drone in offboard mode with the ROS2 node. So setting a specific position works well. However, now I am trying to do some simple teleoperation. When I set velocity in /fmu/in/trajectory_setpoint while publishing /fmu/in/offboard_control_mode set to velocity (others are false), I am getting weird behaviour.
It looks like even velocity is set drone behaves according to a position.
e.g. setting Z velocity to -0.5 doesn't result in constant ascend, but the drone stabilized its position at -0.5m.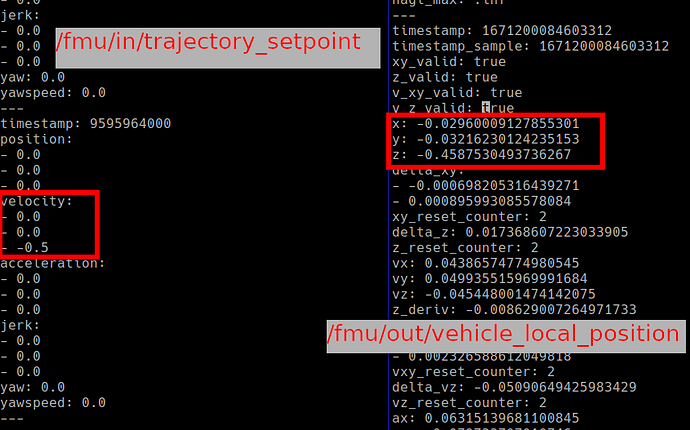 Am I missing something, or is it a bug?