Hardware: Pixhawk4 (PX4 pro stable release v1.11.0/ px4fmu-v5_default.px4)
Setup: PX4 connected to Jetson TX2, and Holybro telemetry radio 915Mhz connected to ground and px4 for QGC.
Hey all,
I was referring to this tutorial
https://docs.px4.io/master/en/computer_vision/visual_inertial_odometry.html#verify_estimate
And followed most of the steps.
The step where I got stuck was check/verify VIO Estimate, as told in that step I set the MAV_ODOM_LP to 1 and was expecting an ODOMETRY message in the mavlink inspector, but it didn't found out,
My mavlink inspector output looks the following as shown in the image.
I'm launching the file named bridge_mavros.launch as mentioned in the tutorial, and receiving data on /mavros/odometry/out at 25hz on TX2
Here are the logs by running diagnostics:

The output of the mavlink status stream as seen on qgc: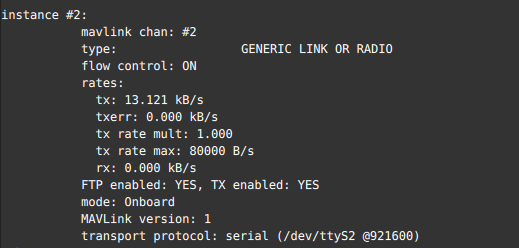 The output of mavlink status streams as seen on QGC:

I wanted to know, are there any extra steps for using VIO odometry for px4 estimate?
Any help for making it work is appreciated.
Thank you