Hey there!
While trying to make a native build on my Pi3B+ for navio2 I get an error like that:
This happens with different versions. I tried 1.9, 1.10 and 1.10.1. This happens after executing: ''make emlid_navio2_native''. I want to stick with the native build.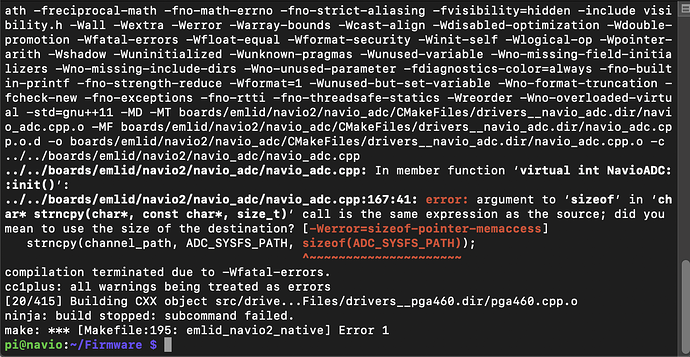 Have no idea how to fix it.
I will be glad to hear any solutions.