Indoor position hold becomes toilet bowling as seen below video.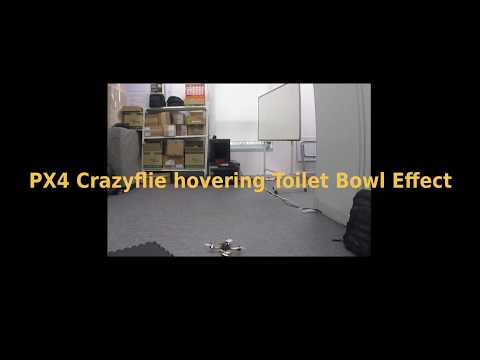 Build is from https://github.com/PX4/Firmware/tree/crazyflie_optflow and pmw3901 sensor used for flow sensor.
I noticed magnetic field around this room is not so good and might affect the performance of ekf2.
Is there a way to make ekf2 more tolerable to poor compass? I am asking because some other reference drones such as hover camer or DJI's spark flies just fine in the same area.