I am using PX4 VERSION: b930c0d built for crazyflie.
Altitude or local position z estimation from ekf2 works ok for a while then start breaking (going down) which causing unintended climbing for no apparent reason. No external force, air flow change. All the tests are done indoor with flat surface.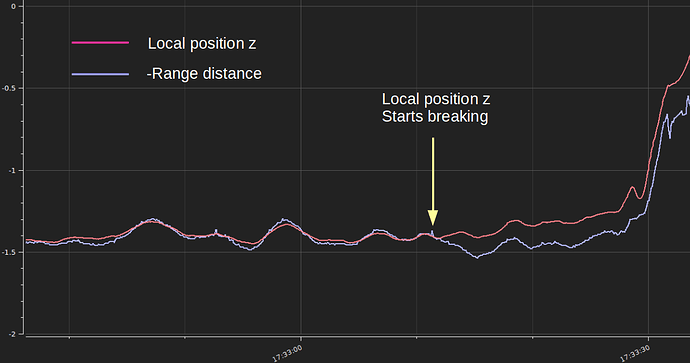 Unfortunately I cannot get log data due to missing sdcard slot in the board, but happens quite a lot almost every time it fly.
What may be the reason to this and how to minimize impact of this error?
Any help would much appreciated.
Kyu