I'm working with MAVSDK to send velocity NED to PX4 controller (v1.10.1 stable).
But the requested velocity NED is really slow to reach… See my log done in SITL based on the offboard_velocity example where I request 2m/s in north direction
https://logs.px4.io/plot_app?log=b02f6132-7467-4f05-92ea-05610f7d9b6b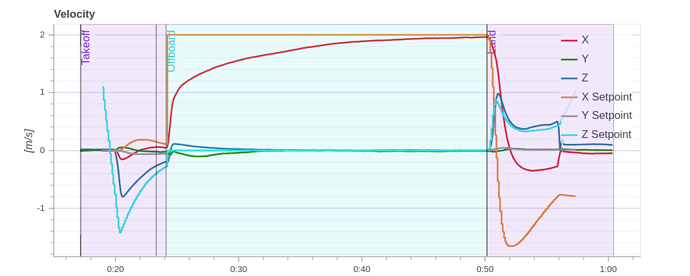 Does anyone know which parameter I need to change to get my speed reached as soon as possible without modifying POSCTL or MISSION mode behavior ? @bresch maybe ?