We encountered a very severe problem in altitude flight mode. The flight controller we use is CUAV Nora. The last crash log is shown in the link below:
https://review.px4.io/plot_app?log=6985b3fa-1073-4f05-9aa9-cceec1c503ab
Also, this is our video for the crash: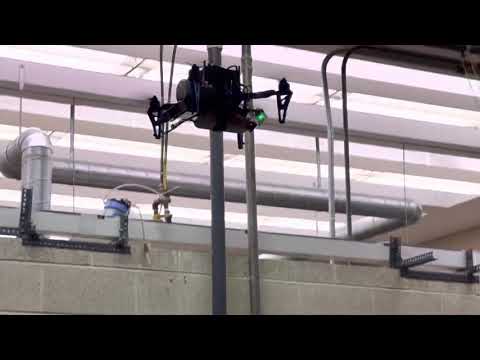 We first try to take off the drone and life the drone steadily. Then, after a few seconds, the drone suddenly goes up with a 100% throttle (as shown in the flight log). We observe the drone going up quickly and set the manual throttle to 0% (while the throttle in the flight log is still 100%). Finally, we kill the drone and cause the crash.
We notice that in the local z plot, there is a short-range of z setpoint (~-3.8 m). We don't understand where does this setpoint comes from. We are pretty sure we have done the calibration step correclty. So, could someone provide an idea of why the sudden jump happens and also how does the setpoint come from (as shown in the local z plot)?
Also, this link below is one of our normal tests just for reference:
https://review.px4.io/plot_app?log=13f36905-54b6-486f-a950-510127ce0dca
Thanks in adance.