Pixhawk board = Pixhawk 5x
Companion computer = Jetson nano
My parameter setting is as follows.



Hellow
I try to folow the [C/C++ example code] GitHub - mavlink/c_uart_interface_example: Simple MAVLink to UART interface example for *nix systems)
However, I can't see the full example output even if I wait a long time.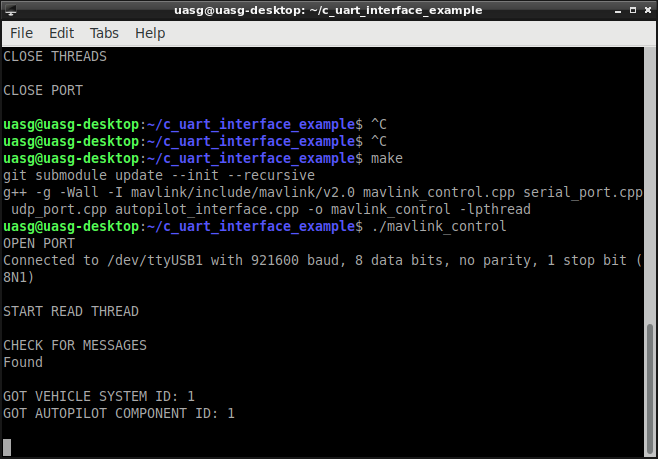 Can you tell me which part to modify?