I git imported PX4 project into qt5.7.1 on a mac osx 10.11.6.
On the compiler,
gcc-arm-none-eabi-20160928 installed
cmake 3.8.0 is installed
Image below is what I get about the build step for the project.
There is no px4fmu-v2_default option and no other boards too.
Is this intentional and should I make the build option manually?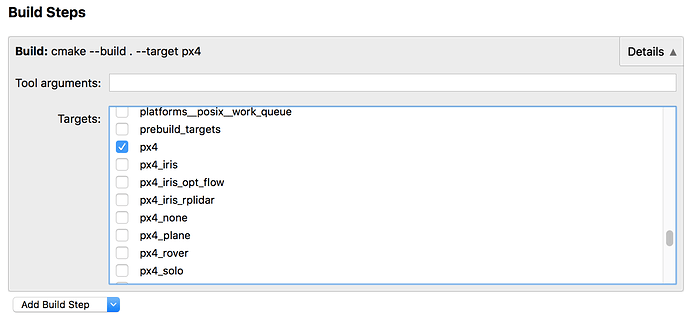 Build was done anyway as here with just px4 option.

Also in the project panel, I only get following folders which is fewer than the root directory of entire PX4 project.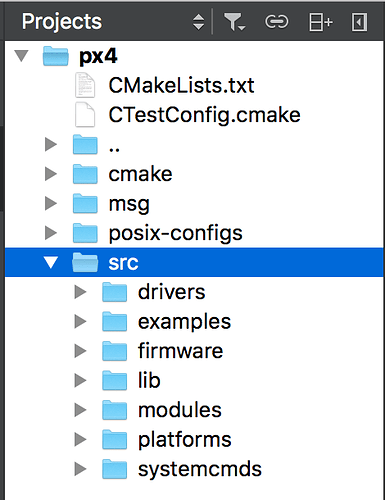 Thanks,