Hello everybody,
I build my own quadcopter based on F450 frame and Pixhawk V2 kit like the one below :
https://robokits.co.in/drones-quad-hexa-octa-fpv/flight-controllers/pixhawk-px4-2.4.8-flight-controller-full-kit-with-telemetry-pair
In QGC I select the F450 frame and I performed a couple of convincing flight in outdoor.
You can see below an extract of the PID controller (angular and angular rate in this case) with default parameters :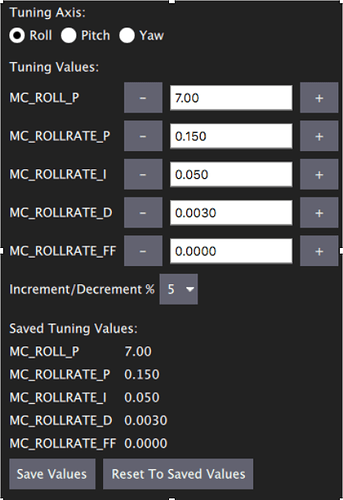 My question is : Do these parameters present by default in the PX4 controller is optimized ? If yes by which methodology ?
Thank you,
Jeremy