Hi,
I'm using a Px4 mini with 1.9beta firmware. After the crash of my mc, I removed the propellers and after armed the drone I tried to pitch and roll in manual/stabilized and acro flight mode:
The flight review shows behavior that I'm not able to explain: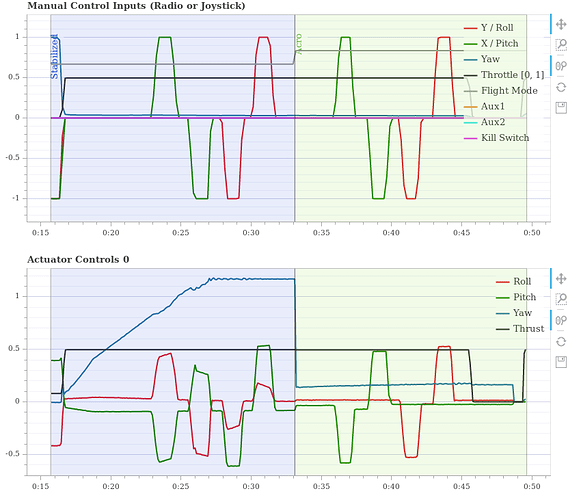 I never move the yaw stick so: why the yaw increase in manual/stabilized mode and falls down in acro?

Why in manual/stabilized mode actuator controls show pitch and roll together? In acro they are coherent with my input.
The full log at this link:
https://logs.px4.io/plot_app?log=4f1efcc6-acd5-4581-9624-1c9e893e7696
Can anyone help me to solve this puzzle?
Thanks