Hi,
I would like to expose a problem that I'm having with two different hexacopters with the same firmware version:
1.5.5
Everytime that I take off, in the first seconds (before 01:09:27 on the following plot) I have a fast yaw movement, as you can see in the following plot
http://logs.uaventure.com/view/33DjQMLmqMWNWiaNjTq2Ro#AS_Yaw_PLOT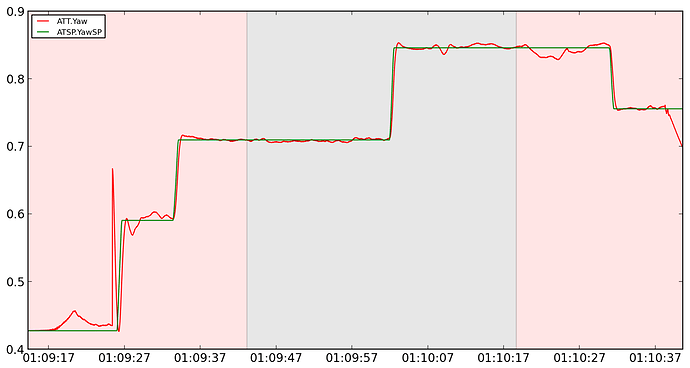 It doesn't seem to be some yaw drift caused by the motors because it only happens after it's in the air.
As anyone experienced the same behavior?
I think that it's not the same problem described on the following topic, because I'm not seeing any interference on the magnetic field caused by the increasing motor thrust.
Currently, I'm using an external compass in both multicopters.
Thank you.