Opterra 1.2m with Holybro Pixhawk Mini on Wing Wing Z-84 Airframe.
Upgraded to v1.10.0 Stable from v1.8.1 (82aa24ad) Stable.
Upgraded to FrSKY RX6R receiver with Jumper T16 with XJT External Module.
Generic Pixhawk power module v1.0
Log1 and Log2
While setting up and testing on the bench, I keep getting the following errors preventing me to arm and test the settings and throttle response. These issues didn't exist in the previous firmware.
I have done every power calibration but still getting a low avionics warning (4.8v). I've had to disable CBRK_SUPPLY_CHK to ignore it.
It keeps doing "DISARMED by Auto disarm initiated" even though COM_DISARM_LAND = -1
"GPS Speed Accuracy too low" or "GPS Horizontal Pos Error too high" even though it's got 13 sats locked and 0.9 HDOP?. I have the same settings in it. Do I have to do all the Sensors calibration again?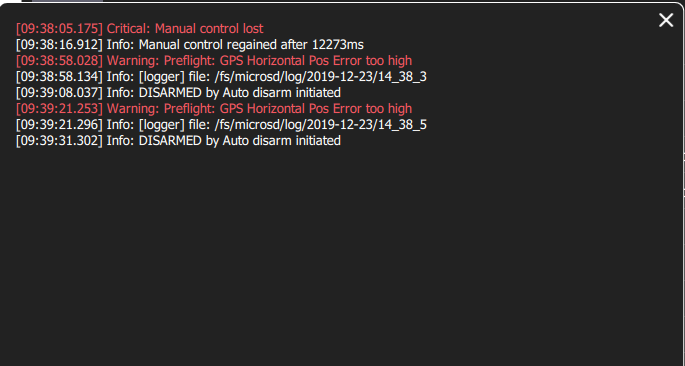 Any education is highly appreciated.