Hi everyone,
I wanted to give a new try to the px4 project and after flashing the newest stable version I do have my first question since month.
I choose the Firmware 1.5.2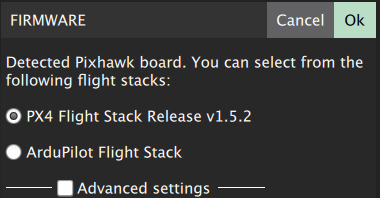 And after flashing I read the version 1.5.1 dev (this dosn't give me a lot of confidence)


What is right?
I didn't do anything except of flashing the newest version.
Thanks for the reply