Hi there,
I'm a graduate student at the University of Minnesota. I'm interested in the characteristics of the faulty airspeed data due to water insertion. I know this does happen when the day is foggy, but I don't have enough data to do some statistical analysis. Would anyone share their faulty airspeed data with me if possible?
Looking at the following 2 figures:
First figure shows two faulty airspeed from 2 UAVs. They were caused by water plug. Suprisingly, they seem to have decreasing rate.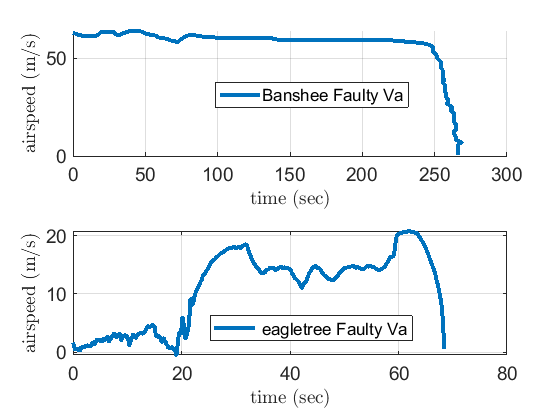 Second figure, I lined them up, and they do show the same trend!
I'm hoping to come up reliable foggy air data fault detection for px4! Thank you!
Kerry