Hi.
I hope to have a fixed-wing aircraft maintain a constant altitude and speed in offboard mode and I'd like to have them perform the yaw rate command I set.
So through the mavlink message SET_POSITION_TARGET_LOCAL_NED, can I set a constant value at altitude(SET_POSITION_TARGET_LOCAL_NED.z) and speed(SET_POSITION_TARGET_LOCAL_NED.vx), the value I want at (SET_POSITION_TARGET_LOCAL_NED.yaw_rate) and ignore the other command values through TYPEMASK?
https://mavlink.io/en/messages/common.html#SET_POSITION_TARGET_LOCAL_NED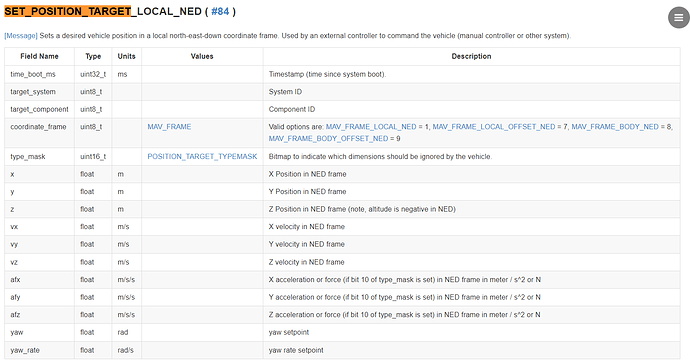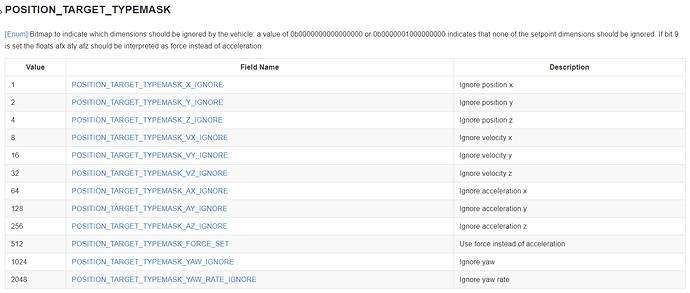 Thank you.