I am using Ubuntu 20.04.
I have tried to run the make px4_fmu-v3 command on one of the custom branches but it keeps throwing an error (attached screenshot).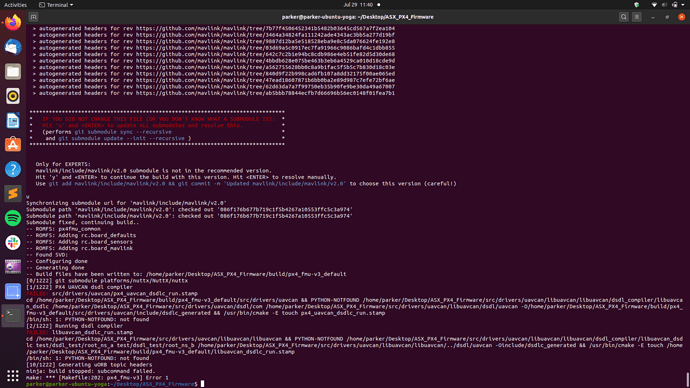 along with: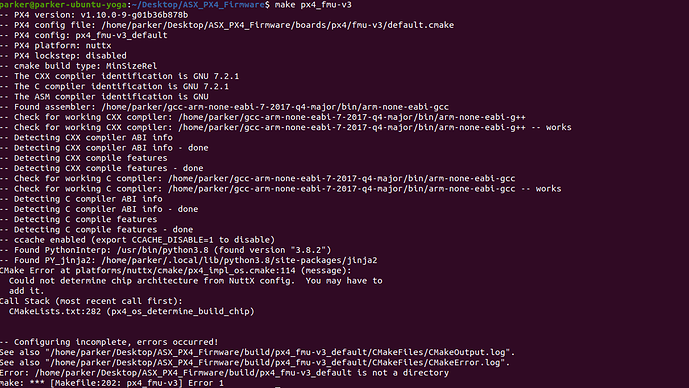 I installed the entire px4 toolchain for Ubuntu/Debian Linux here.
I still am not able to work around this issue.
Any comments or suggestions?