Hi,
after some first successful radio controlled flights using PX4, I carried the board, had a look at the angular rate data published by mavros under the topic: /mavros/imu/data_raw/angular_velocity and was surprised. It doesn't look as expected.
Initially angular velocities are close to zero and look fine. But when the board is moved an offset around the z-axis is visible, which also doesn't disappear when putting the board back on the desk. In addition, after moving the board, regular spikes are visible in the signal.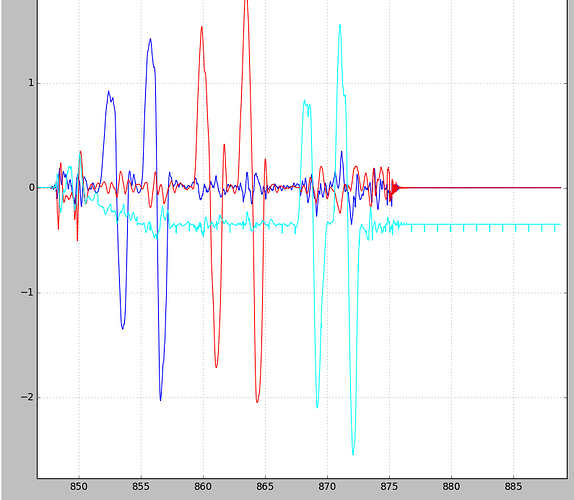 Also after some time the offset around z axis changes in a strange way although the more was not touched again.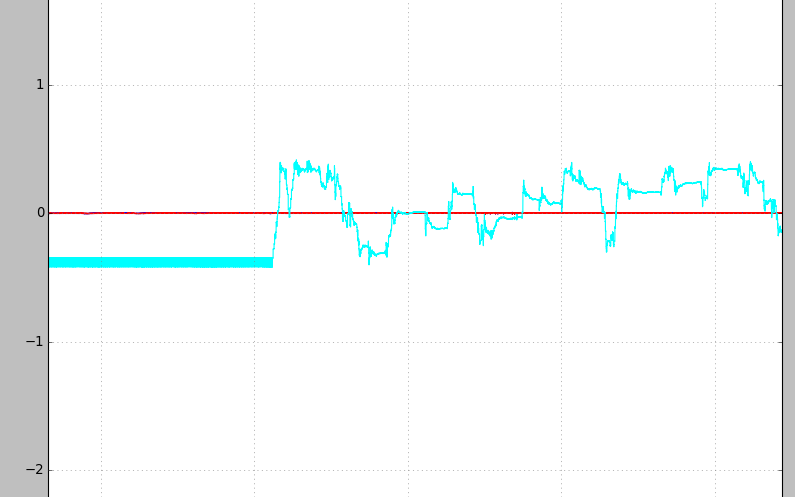 The time scale is different in the second plot is different from the first plot. Therefore, the spikes look look like a bar.
Do you have any ideas about the causes for such a behavior?